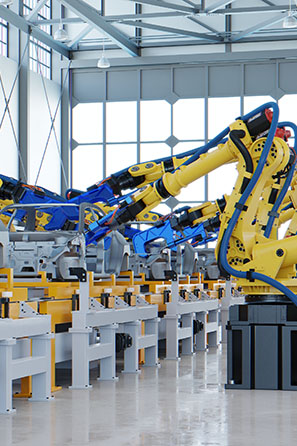 Automotive Engineering

Automotive & Engineering industries are logistics intensive verticals which require quick and organized solutions to meet their complex market demands. 23 North has industry experts on board to analyse your supply chain needs and suggest optimal warehouse management solutions to save on cost and time.
Our automotive solutions include aftermarket support, spare part distribution, point of use feeding, value added assembly, kitting, & Sequencing - a single window solution to meet all your business needs
Our solutions are tailored made to each customer's requirement to ensure seamless flow of material information to their operations.
At 23North we have established capabilities to service all the needs for engineering industry in in-plant logistics right from storage and handling of raw materials, and to supply of RM from storage to production line. We can support by handling tasks such as store management, manpower management (skilled, semi-skilled and unskilled), yard management, rental equipment, Secondary distribution services to CDC as well as to customer, among others
| | |
| --- | --- |
| ❖ | Material handling equipment's (Forklifts clamps, stackers, reach trucks, articulated machines) |
| ❖ | Fully integrated WMS systems with EDI / API integration capabilities to third party systems. |
| ❖ | OTP based tracking & electronic POD. |
| ❖ | Customized and dedicated vehicles (local and upcountry) |